Formalities
All boats must check into a Port of Entry to Egypt before.
Ship's stamps are always good to have but not essential.
All the below should be in date (valid) and original copy.
At the present time Abu Tig Marina and Hurghada Marina are still not a Port of Entry.
Boats will have to have checked into one of the above listed Ports of Entry before coming to the marina.
All boats must have a reservation before coming to the marina.
Please Contact the marina port control on V.H.F Ch. 16 or Ch. 10 , 2 Hours before entering the marina.
Also we do need a valid insurance and be informed that boats are allowed to enter our marina after sunset.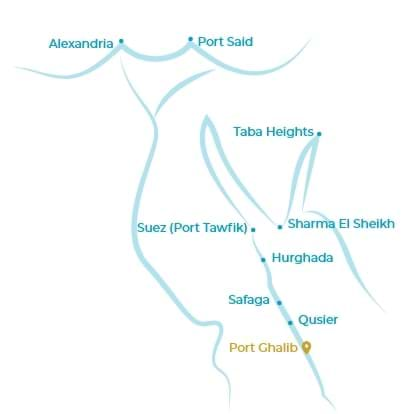 Documents Required In Egypt
Port Clearance from your last Port of Call Ships.
Registration Certificate VHF Radio License
Crew List Passport for everyone on board
Documents Required Filling In On Arrival
Passport control office declaration arrival.
Ministry of transport Declaration of arrival.
Notification for temporary clearance of yacht.
Undertaking.
Navigation equipment list.